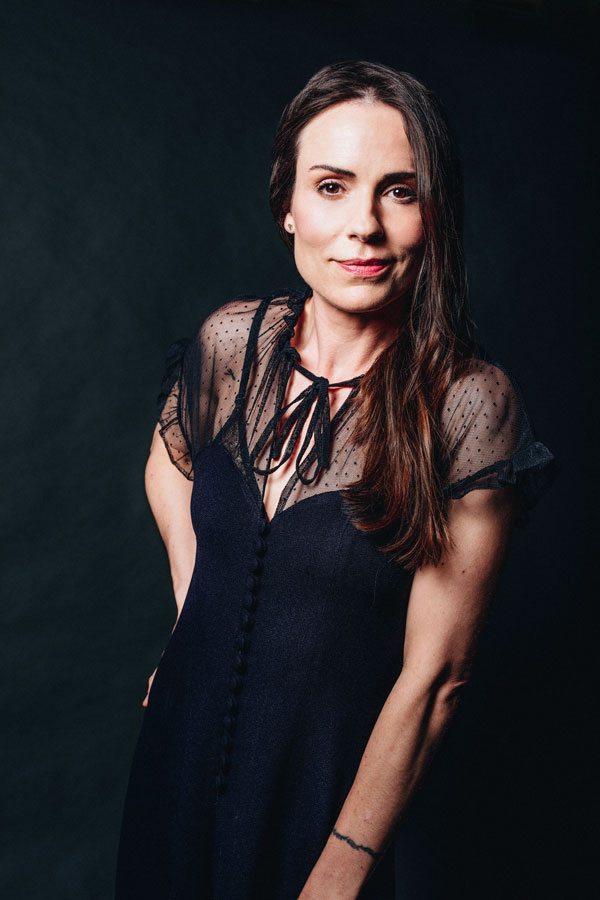 Lilly Bright is a writer, performer, filmmaker, movement artist and educator living in Los Angeles. Her film career includes the production and distribution of award-winning films and documentaries under the banners Curiously Bright Entertainment and Arthouse Films. She regularly teaches the Feldenkrais Method® and (soon) Gaga Dance®—the movement language of Ohad Naharin. She is an alum of Northwestern University and Goddard College and a mother of two.
Owner and President of Curiously Bright Entertainment and Arthouse Films- a Los Angeles-based production and distribution company responsible for producing and releasing award-winning documentary and narrative feature length films, and original stage plays, including (partial list):
Jean-Michel Basquiat: The Radiant Child, director Tamra Davis, premiered Sundance Film Festival, 2010.
The Heart is Deceitful Above All Things, director Asia Argento, premiered Cannes Film Festival, 2004 (based on the book by J.T. LeRoy)
The Killer Inside Me, director Michael Winterbottom, premiered Sundance Film Festival, 2010 (based on the novel by Jim Thompson)
(distributor) Waste Land, director Lucy Walker, premiered Sundance Film Festival, 2010, Academy Award Nominee for Best Documentary, 2011
(distributor) Herb and Dorothy, award-winning documentary, director Megumi Sasaki
(distributor) William Kunstler, Disturbing the Universe, award winning documentary, co-directors Emily and Sarah, Short-Listed for Academy Award Nomination, 2011, Sundance Film Festival premiere, 2009
Lying, director M. Blash, starring Chloe Sevigny, Jena Malone, Leelee Sobieski, premiered Cannes Film Festival, 2006
(distributor) The Cool School, director- Oscar nominated Morgan Neville, narrated by Jeff Bridges
Music For Torching, novel by AM Holmes, in development (based on the novel by the same name)
London Fields, directed by Matthew Cullen, starring Amber Heard, released 2018 (based on the novel by Martin Amis)
HERO: A Narrative Dance Experience– playwright and performer of a scripted full-length dance concert produced in conjunction with SoulSkin Dance Company- San Francisco, 2018
American Standard: A Story of Enough– World premiere, Santa Fe, NM, Railyard Theater- 2018
Gaga® Apprenticeship Training- Batsheva Dance Company, Tel Aviv, 2012-present
Spoken word performer- Los Angeles and Aspen Literary Salons- 2013-present
SomaFest- solo performance festival, Los Angeles, 2012, 2014, Highways Theater
Company member, Liquid Body, a Paul Taylor led independent dance company, NYC 2003-2012
Dance/ Theater major, Northwestern University, 1995-1999
Presently, Lilly is working on a full-length coming of age memoir about her experience being born and raised in rural West Virginia and subsequently, her unprecedented escape. When asked when she first began performing, Lilly says she cannot remember a time. It all began with flying attempts from the high-back wing chair in her parents' living room. Her first public play was a production of Annie in which she cast herself as Miss Hannigan and her Cairn Terrier as orphan Annie.